Sir John Ogilvy, 9th Baronet of Inverquharity
He was descended from a cadet branch of the Ogilvy Earls of Airlie)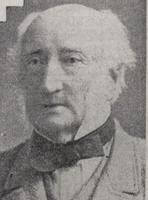 A member and Past Master of Lodge Operative No. 47, - described as 'an aristocratic Whig of the better type, was MP for Dundee for 16 years (1857 to 1874) and a noted public benefactor.
Convenor of the County of Forfar 1855-1866, Lt Gen of the Royal Company of Archers, member of the Dundee Harbour Board for 20 years, He was connected with the Volunteer Forces, He was Colonel and then Honorary Colonel of the 1st Forfarshire Rifle Volunteers.
Instrumental in the erection of the Dundee Royal Infirmary, and was at the laying of the foundation stone by the Grand Master the Duke of Athole in 1852
It was through his generosity and that of his wife – Lady Jane that in 1852 the nearby Baldovan Institute was built for 'helpless and afflicted patients'; originally designated as Baldovan Asylum 'for imbecile and idiot children' – it was brought under NHS control in 1948 as Strathmartine Hospital, and now greatly extended. He was created a Burgess of Dundee in 1855.
The House of Baldovan became the property of the Ogilvy's of Inverquharity at the end of the 18th Century – it used to be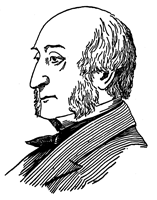 described as 'a large three-story classical mansion fronted by a triumphal stairway and arch through which one entered into a piano mobile on the first floor level' The house fell into decay and was recently demolished after a young boy was killed playing in the derelict house.
The Baldovan Institute became part of Strathmartine Hospital – is now closed.
©Research by Iain D. McIntosh, 2014

Formed in 1736 theGrand Lodge of Scotland is the governing body for all Freemasonry in Scotland.
The Provincial Grand Royal Arch Chapter of Angus and Mearns

Formed in 1861 the Provincial Grand Royal Arch Chapter for Angus and Mearns is the governing body for Royal Arch Masonry in this area.

Website of the Friends of Dundee City Archives